Contact Us
XingTai Epilepsy Hospital

Hotline:+86-319-3674919
Email:epilepsyhospital@aliyun.com
Address:No.12,Xindu South Road, development area, XingTai city, HeBei province, China
Zip code:054001
Prevention and control of epidemic situation in Xingtai epilepsy hospital
Clicks:6952020-02-03 00:00:00 Source: XingTai Epilepsy Hospital
Novel coronavirus epidemic prevention and control in the Great Wall (Zhang Lei Zhang Pengpeng) is to effectively protect the lives and health of the masses. In February 2, 2020, vice president Tang Zhimian and Zhang Yu Fu, vice president Tang Zhimian of Xingtai epilepsy hospital, visited the Xingtai Economic Development Zone Zhongxing Road, and sent a cordial condolence to our medical staff.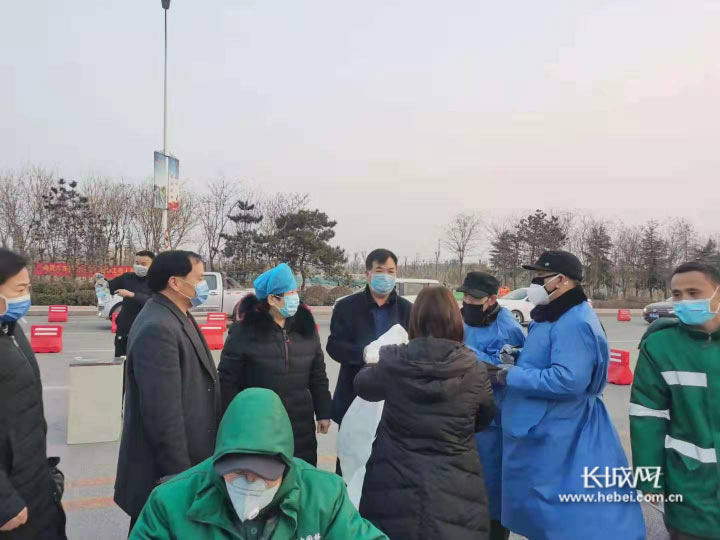 Zhang Chunfeng (fourth from the right), Tang Zhimian (third from the left), and Zhang Yufu (second from the left), President of Xingtai epilepsy hospital, inquired about the progress of prevention and control work. Zhang pengpeng's picture

President Zhang Chunfeng carefully inquired about the details of the work of the staff on duty, and repeatedly urged the staff on duty to do a good job in personal protection, especially the staff on duty who took the temperature at the front line must wear protective gloves, protective clothing, masks, goggles, etc., do a good job in self-protection, fully cooperate with the development zone to do a good job in epidemic prevention and control, and resolutely win the epidemic prevention and control war.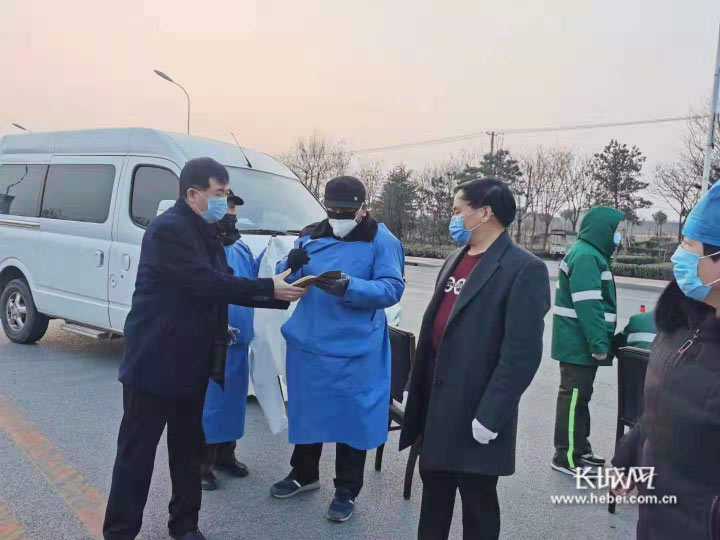 President Zhang Chunfeng asked the on duty staff about the number of people screened. Zhang pengpeng's picture
This time, 20 medical and nursing staff were sent to Xingtai epilepsy hospital for 24-hour shift work. The day shift was divided into two shifts, 6 hours per shift and 12 hours at night. The main task is to measure the body temperature of motor vehicle and non motor vehicle drivers and passers-by driving from west to east at the southeast corner of the intersection of Zhongxing Road and Donghua Road, and record the number of screening, fever and other vehicles and people. During the day, the traffic is relatively dense, and the on duty personnel often stop for six hours, so there is no time to drink water and eat. The night shift lasts for 12 hours, outdoor work for a long time, and the temperature has dropped in recent two days. Although the personnel on duty can't afford to eat a hot meal or drink a hot water, their determination and enthusiasm to overcome the epidemic are not affected at all. Every medical staff is very proud to show their value at this moment.